Yesterday I completed the 7x7 Challenge thrown down by Jen of
Conversion Diary
.
I'm pretty sure I am the only non-catholic blogger who signed up (anyone else? *echo, echo, echo*). It doesn't matter to me in the slightest, mind you. But I did have a fleeting moment wondering if any of the 12 people who visited from the blog carnival were like: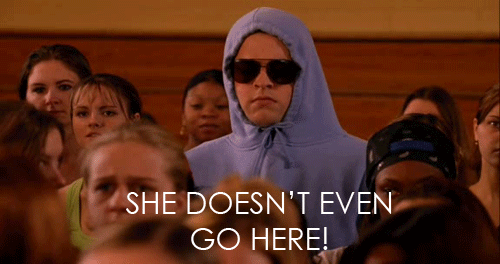 If they did, I apologize for crashing a (mostly?) Catholic mommy blog hop. I found many of the other bloggers who participated quite entertaining.

I also learned a lot about myself.
For instance, if I make the mistake of sitting down at my computer, I can expect to be there for at least two hours farting around on the Internet.
I have the self-control of an 11 year old, apparently.
For links to the other bloggers who participated in this challenge,
click here
.