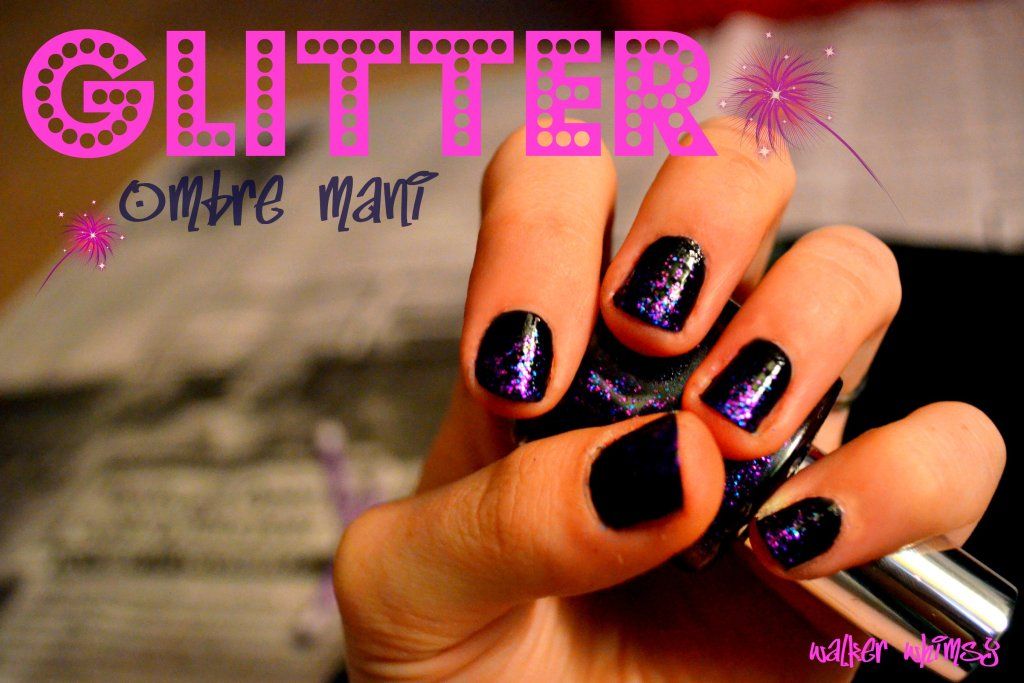 The original inspiration for this idea came from ...
Pinterest
. Yeah ...
It is SO EASY!
1. Paint your nails a solid color.
2. Pour out a quarter size blob of your favorite glitter nail polish on a paper plate.
3. Use a clean makeup sponge to dab glitter on your nails. Concentrate on the tip and then taper off as you go down for an ombre effect.
4. Add a topcoat.
Done!
P.S. Colors are E.L.F. Black and Pure Ice Cheatin' : )