What classy lady doesn't love pearls?
If you have a pearl necklace dying to go from '40s to fabulous, try this on for size. It is probably the easiest thing you will do all day. Plus, it's free!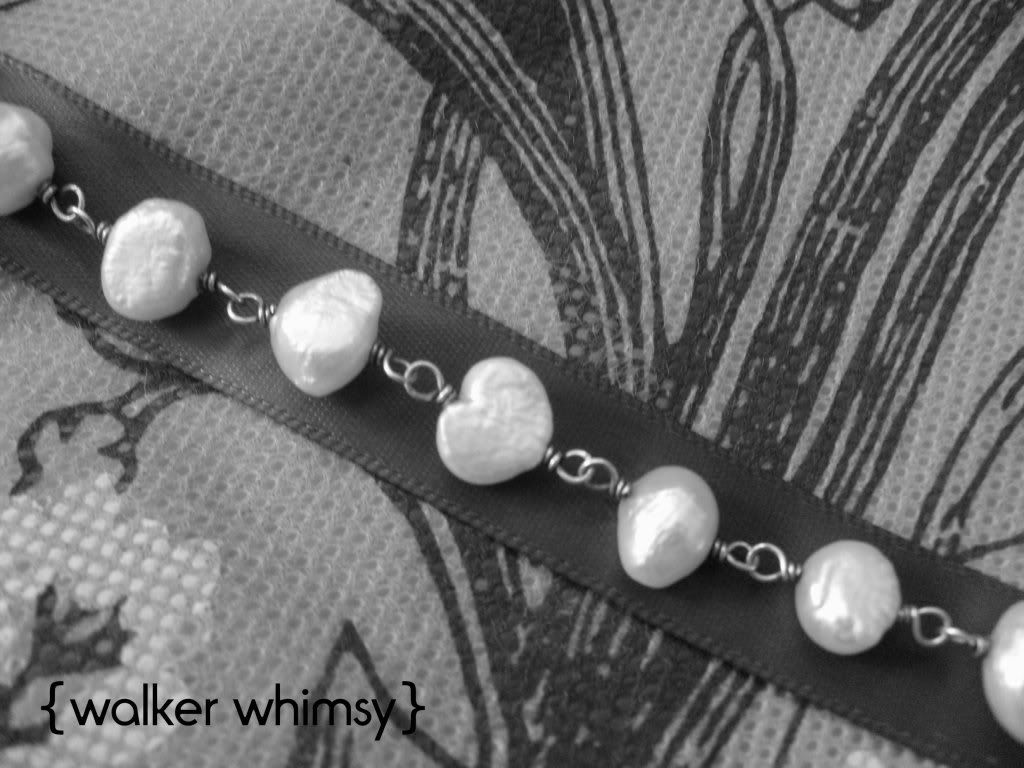 Now pay close attention, class. Take your pearl necklace and ... tie your ribbon to it. That's it! It's so easy a
caveman
sleep deprived mommy could do it.
I used one of my favorite freshwater pearl necklaces from
Silpada Designs
. It was a splurge purchase. For the ribbon, I used a blue silk one
of the millions
I saved from munchkin's gifts ... I have a really, really hard time throwing ribbon away. There's just so many fun things to do with it!
This is what I ended up with:
I wanna see how yours turns out! Add a link to your pearls & ribbon necklace in the comments section below or email me a photo!
Stay classy,