I found this adorable owl figurine at a thrift store awhile back. Since Baby T's nursery has a woodland theme, I figured it would be perfect for the decor.
Six
eight months later, I finally got around to painting it! I found this picture on
Anthropologie
and used it as my inspiration.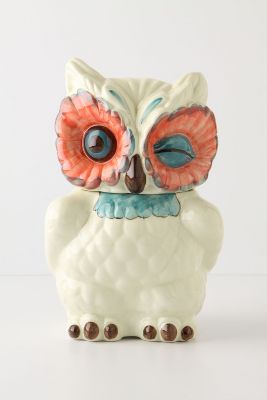 This is what I ended up with after a few coats of craft paint:
I lurve it. And it was $1 instead of $68. Even if you had to buy the paint, you would still be saving a bundle.
Do you love Anthropologie? Have you completed any hacks recently? Share 'em!
Feeling ridiculously cool right now,